Search is partially limited.
Some links/pages have changed, while some pages are still being migrated. 10-years-of posts folks. WOW. In the meantime, use the Site Map while pages are being updated. Thanks, and sorry for the inconvenience. But I appreciate you stopping by! 😊
You searched for: "live and learn."


Shams DaBaron (@homeless_hero aka Ramone Buford) is NO hero, let alone a homeless hero
Jul 23, 2021 6:30pm
Shams DaBaron a/k/a Barron is NO hero, let alone a homeless hero. Shams as a homeless advocate for homeless is like kkk as an advocate for #BlackLivesMatter.


Wow... You Found Me... Again
Dec 6, 2023 9:46am
Welcome to wild child Tamra's stomping ground, featuring funnies, biography, true stories, consumer fraud awareness, politics, technology, music, history, and other blah blah blah's.


About Tamra... and this site
Dec 6, 2023 9:46am
About This Site and Tamra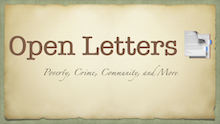 Open Letters
Jun 2, 2014 2:32pm
Open letters regarding poverty, crime, community, christianity, jobs and economy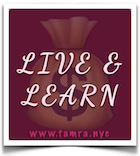 Live and Learn, How I Paid For Venrock's Fraud
May 29, 2005 8:15pm
The top of the food chain, Rockefellers and a Ponzi schemer.
That's all, just 5 items found.
Click Button Below To Search